Welcome to Barr Mason
Plastic Injection Moulding
Founded in 1948, Barr Mason Ltd, has a long established reputation for high quality plastic injection moulding with high levels of service aimed at exceeding customer expectations. This extensive expertise enables us to provide customers with bespoke solutions to their product needs via technical innovation whilst operating stringent quality control standards.
Based within our own 26,000 sq ft premises in Watford and backed by our knowledge of the industry enables Barr Mason Ltd to combine plastic injection moulding and design know how with tooling and tool repair/maintenance facilities to provide a complete service to our customers in the textile, packaging, display, electrical, leisure, building, automotive, medical and domestic/housewares sectors.
We are a general purpose moulder and can handle runs from 500 into millions, both batch and continuous production. We have a comprehensive range of machinery from 95t to 600t that can handle the majority of projects.
Operating from our base in Watford London we have, over the past 62 years, exported our products to most countries in the world including:
France, Belgium, Denmark, Holland, Germany, Italy, Spain, Portugal, Morocco, Russia, South Africa, Botswana, Sierra Leone, New Zealand, Australia, USA, Canada, Ireland, Switzerland, Austria, Greece, Turkey, Hungary, India, Iceland, Indonesia, Mauritius, Norway, Egypt, Sweden.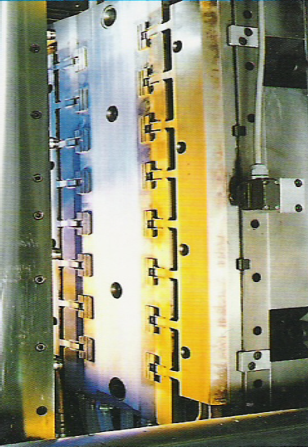 What We Offer:
Plastic Injection Moulding from 95t – 600t
Shot weight up to 1900gms
Well established company with 62 years experience
ISO 9001 quality standard
Extensive facilities with modern warehousing in Watford